This was catch-up month! Not sure I'll get them finished by show & tell but they are stitched and that counts!!! :)
May --- Plume
I exaggerated a tad when I said this one was done. There are four little pieces left to add!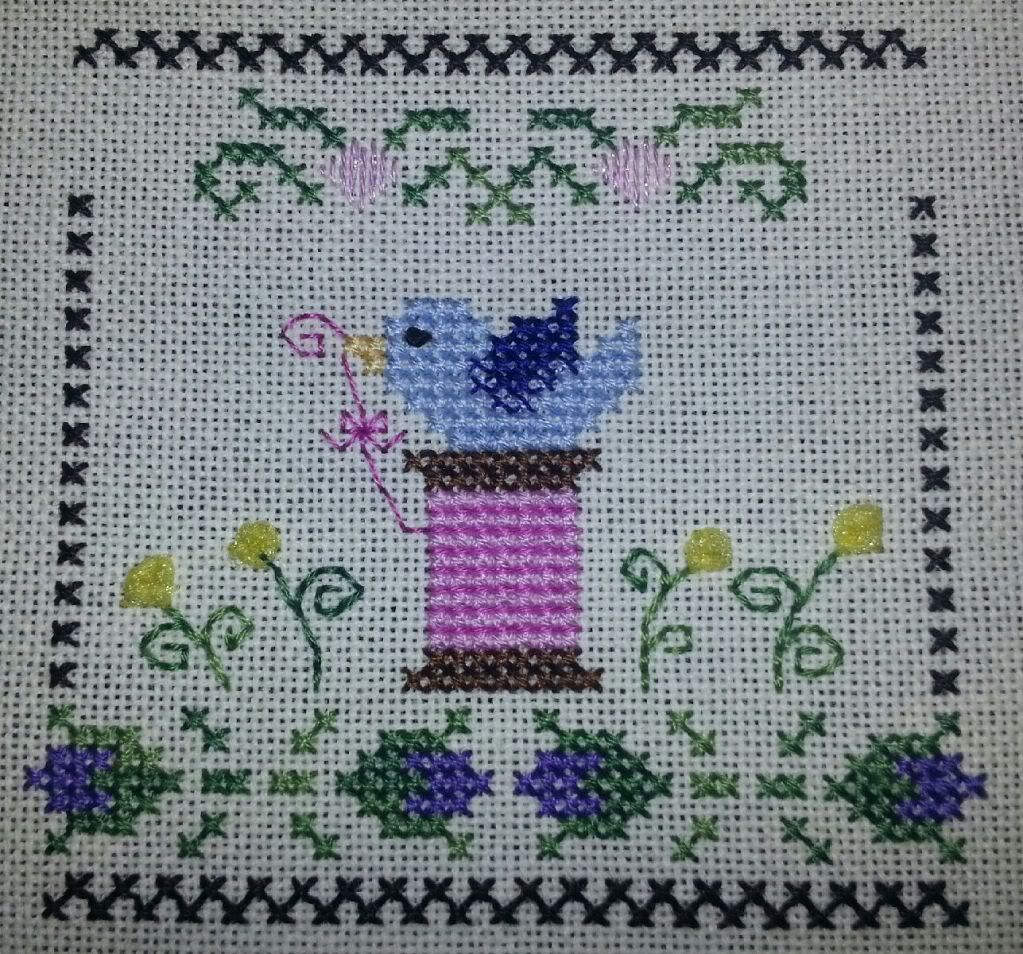 June --- The Guardians of the Sea
Love how I was able to line up the beads facing the trident and the tridents are horizontal. First time arranging beads and I'm very pleased when how they turned out! Also, blending filament to add shiny to their hair & tails!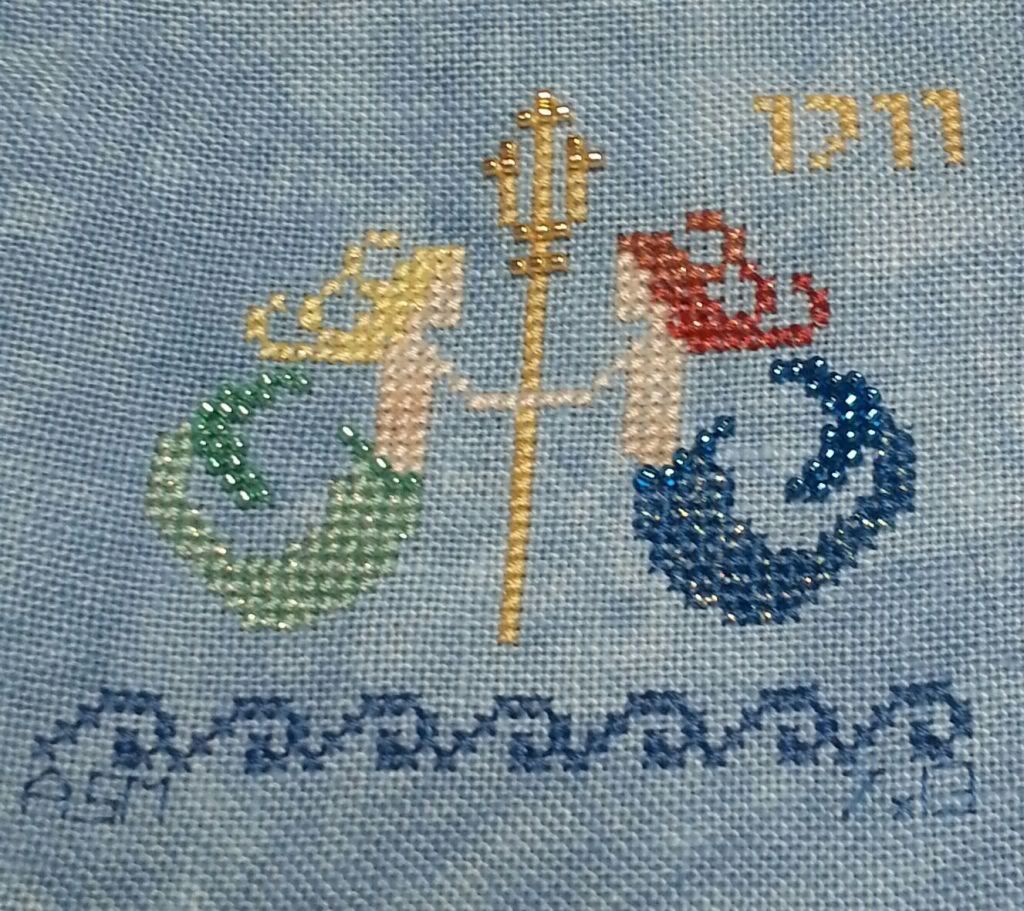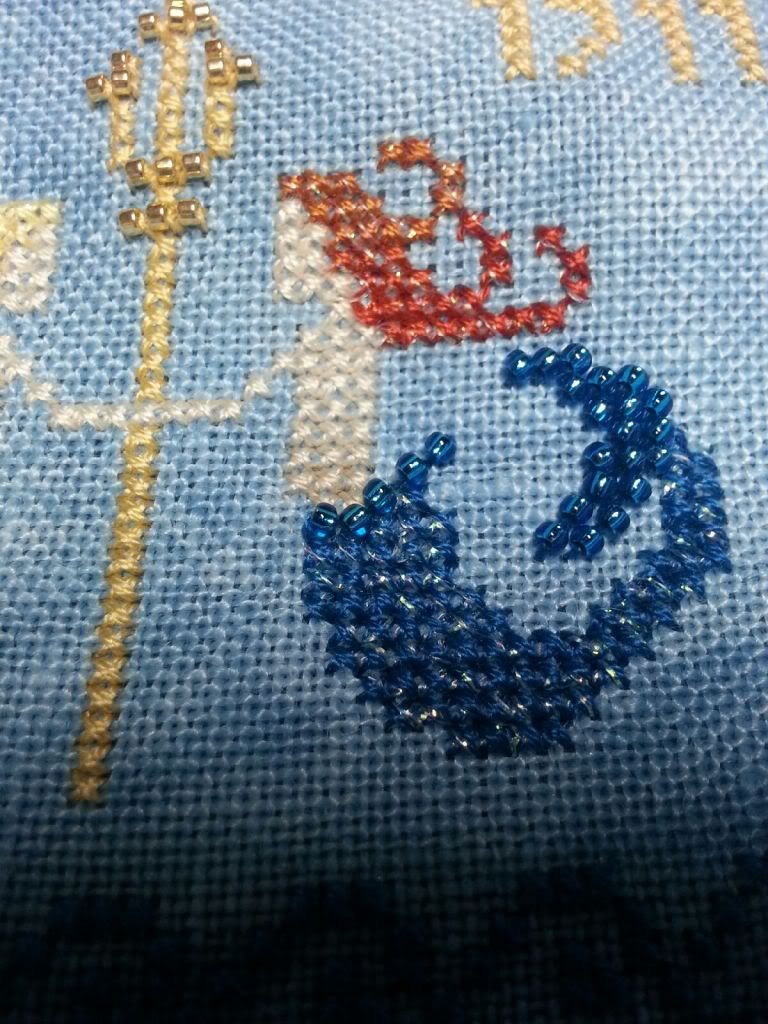 July --- Cozy Christmas Wishes
A favorite that I'm really happy with. Just not too happy with the photograph. The steam from the cocoa is sooooo pretty but nearly disappears in the pic.