I enjoyed looking at the Market stash online last year but didn't find too many things I *needed.* This year however, was a different story! My LNS had a Market One-Day Sale today and I had a TON of fun looking at all their loot. For the first time in ... well... ever, I actually had to limit my purchases because there were so many items I wanted! I'm still mostly a rookie, remember. (Online, however, is a very different story!)
My NEW Stash!
Can you tell I like Sue Hillis??? I got the first 2 of her new Dessert of the Month series. I love how with the small squares you can complete a "month" and count it as a finish and come back to do another square later! I also got her Gingerbread Street and the Patriotic & Snowflake Santas from her annual Santa series. Also included was Ravenmoon Hall from Praiseworthy Stitches. Every time I look at this one, I see something new. It's my favorite of the Manor House series, at least for now!
I should not look at the fabric section but I was walking by the table and it'd be rude not to check it out a little! I'm a sucker for the cheap little packets of fabric so I got small cuts of White Opalescent Cashel, Grey/Straw Gingham, and New Port Natural/Cream (the larger square piece) all in 28ct. There were more packets of PTP Solar - I adore that fabric but my willpower won and I let them keep it for now!. The floss is new from Weeks Dye Works called Tatanka and is a rich dark brown with very little variation. I was looking for a good brown with some variation and came up empty so this one was too pretty to pass up.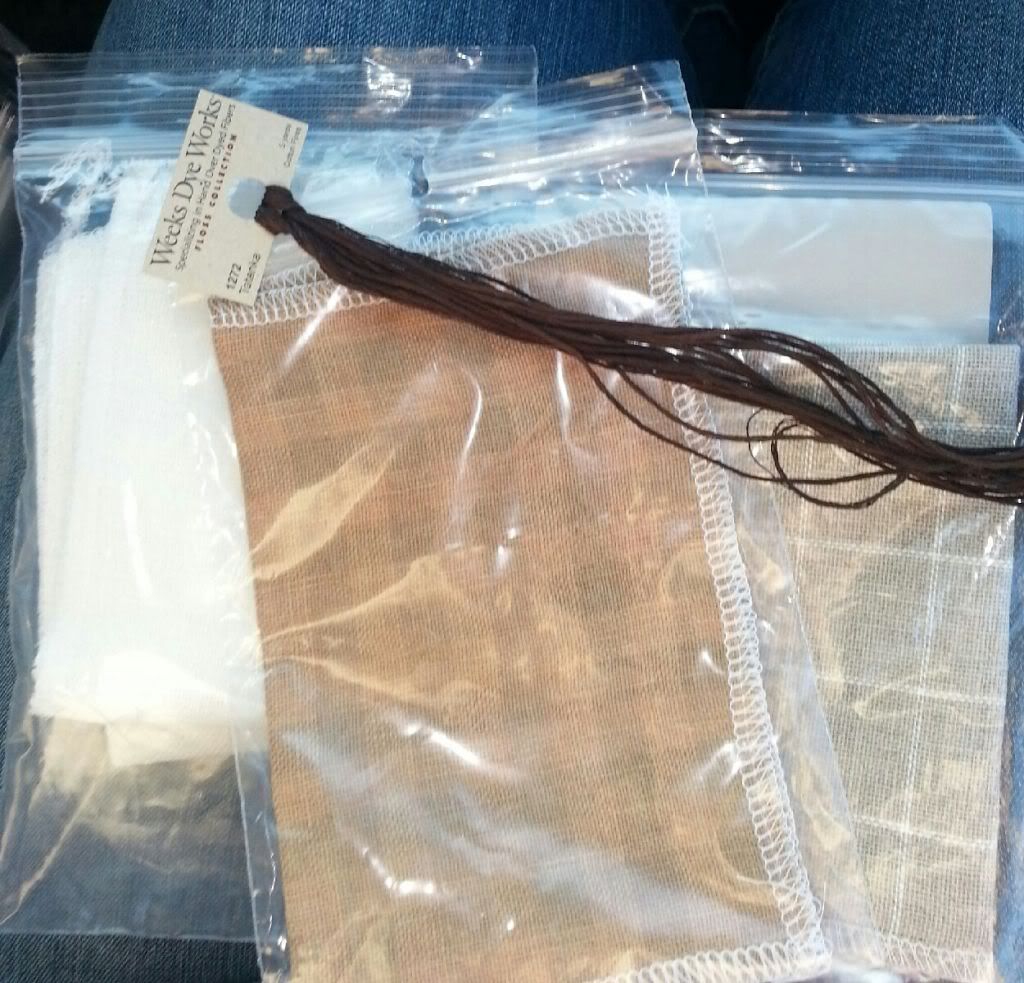 And for my aunt who loves the Santa series from Sue Hillis... She now has all the ones she wants from this series and is done collecting them until #9 comes out!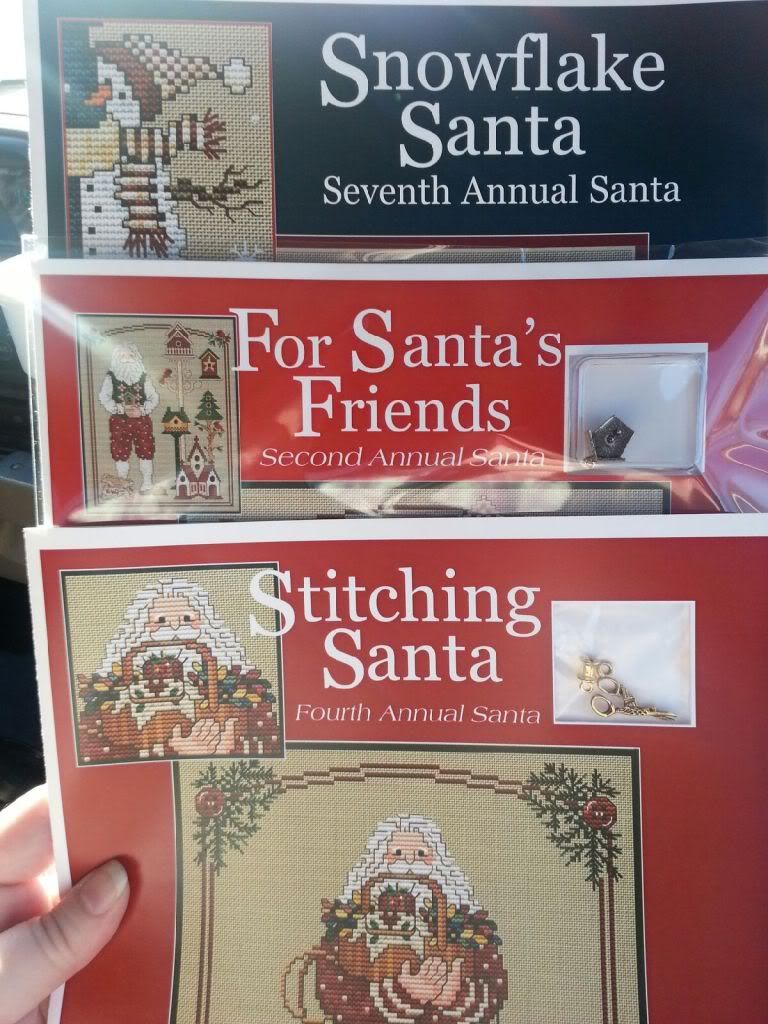 I think my first Market sale was a complete success and I hope my LNS is still operating and goes to the Nashville Market again next year!!!